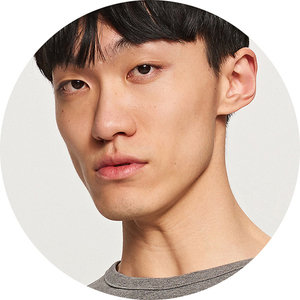 庄伟 Isaac Chong Wai
Special guest
庄伟于2012年香港浸会大学视觉艺术院学士毕业,2016年于德国魏玛包豪斯大学取得公共艺术及新艺术策略硕士学位。庄伟的创作涵盖行为、装置、公共艺术、录像、摄影和多媒体。在他的作品裡,人体之间的张力、介入和互动被转化为人类社会系统关係的缩影。庄氏的创作受各种个人境遇、社会议题和国际现象所影响,涉猎的主题包括集体/个人主义、时空政治、边界、移民、战争、身份政治、性小众 、公共领域等。
庄伟近期的个展包括德国慕尼黑Apartment der Kunst的 "Chapter A: Rehearsal of the Futures" (2018)、德国慕尼黑Kunstraum München的 "Chapter B: An Artistic Archive of Borders" (2018) 及德国魏玛包豪斯博物馆的"What is the future in the past? And what is the past in the future?" (2016);并于2018年,被香港M+视觉艺术馆的"M+艺活:观演之间"特别委约创作表演作品《未来演习:警察训练》。近期参与的群展包括德国柏林布兰登堡基金会的"BERLIN MASTERS" (2017) 及德国的柏林世界艺术馆的 "Forecast Forum" (2017)。他的作品为Burger Collection所收藏。
庄伟现于德国柏林和香港生活及工作。
Isaac Chong Wai graduated from the Academy of Visual Arts at Hong Kong Baptist University with a BA in Visual Arts in 2012, and the Bauhaus-Universität in Weimar, Germany, with a MFA in Public Art and New Artistic Strategies in 2016. Chong works with diverse media, including performance, site-specific installation, public art, video, photography and multimedia. He transforms the tensions, intervention and interactions of human bodies into a microcosm of human relationality in social systems. Strongly influenced by personal events and global phenomena, he engages themes of collectivism and individualism, politics of time and space, border, migration, war, identity politics, LGBTQ, public sphere and human rights.
His recent solo exhibition includes "Chapter A : The Rehearsal of the Futures" (Apartment der Kunst, Munich, Germany, 2018), "Chapter B: An Artistic Archive of Borders" (Kunstraum München, Munich, Germany, 2018), and "What is the future in the past? And what is the past in the future?" (Bauhaus Museum, Weimar, Germany, 2016). In 2018, Chong was commissioned by Hong Kong M+ Museum to produce the performance work Rehearsal of the Futures: Police Training Exercises, which was performed as part of the "M+ Live Art: Audience as Performer" project. His recent group exhibitions include "BERLIN MASTERS" (Stiftung Brandenburger Tor, Berlin, Germany, 2017), and "Forecast Forum" (Haus der Kulturen der Welt, Berlin, Germany, 2017). Chong's work is collected by the Burger Collection.
Chong currently lives and works in Berlin, Germany and Hong Kong.
庄伟 Isaac Chong Wai has been a guest on 1 episode.
December 21st, 2018 | 44 mins 7 secs